We Love Pictures! Especially action shots!
If you have any photos you'd like to share with us, email them to derbydevils@gmail.com or upload them to the Savannah Derby Devils Facebook page.
Savannah Derby Devils Roller Girl Boot Camp 2010
June 6 to 11, 2010
Photographer: Scott Norvell-- Click here to view full album
Savannah Derby Devils Spring Roster
February 13, 2010
Photographer: Katherine Arntzen -- Click here to view full album
Chain Gun Melly sends a shout out from Afghanistan!
March 2010 -- Here are some pictures from Savannah Derby Devil 'Chain Gun Melly' who is currently posted in Afghanistan
Savannah Derby Devils Poster Contest
March 2010
We had our first poster contest this year and had some great designs come in. Check them out!
Christmas Parade
December 2009
Our first parade! During staging they had us next to the Boy Scouts & in front of the paramedics ... what must they think of us?? It was a great time! We walked/rode in the flatbed on River Street but put our skates on once we got to Bay Street.
SDD Fundraiser at B&B Billiards
July 14, 2009
Photographer: Randy Litwin -- Click here to view full album
Savannah Derby Devils vs. Atlanta
March 2, 2007
Photographer: Diana Nash -- Click here to view full album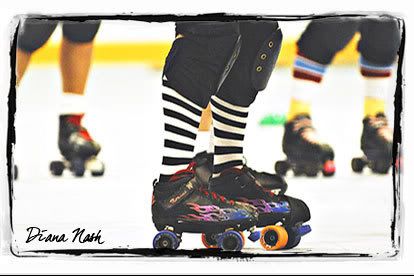 SDD Practice
February 2007
Photographer: Diana Nash -- Click here to view full album